Citadel Outlet Mall!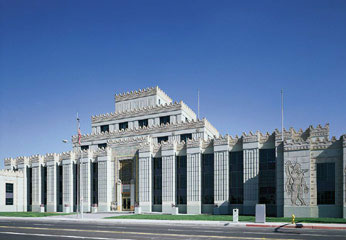 This is some Innside scoop just for you.
This information has not yet been announced to the community. Aussies and Canadians pay close attention!! Your strong dollar will make this news even MORE exciting to you!
For those of you in need of some
retail therapy
while staying at the HoJo, pack an empty bag. Now you'll be able to fill it up at the nearby shopping mecca,
Citadel Outlets
! A quick 25-minute shuttle ride will bring you and your wallet to the doorsteps of some amazing factory stores and outlets including; Adidas, Banana Republic, DKNY, GAP, Guess, H&M, Juicy Couture, Kenneth Cole, Levi's, Nike, Old Navy, Quicksilver, Reebok, Sketchers, Tommy Hilfiger, to name only a few! And there are eateries galore. Citadel Outlets is the largest and closest outlet mall to the Disneyland area. A match made in fashion heaven!
The shuttle service is launching Memorial Weekend (approximately May 30, 2011). HoJo was selected as one of only six non-Disney hotels for an exclusive pick up point for this service. We hope you will really get a big bang-for-your-buck and take advantage of this wonderful and inexpensive benefit for the guests of the HoJo! Ticket and information below.
Happy shopping!
Citadel Outlets website and store locator:
http://www.citadeloutlets.com
Tentative Daily shuttle Information (Subject to change prior to launch):
Roundtrip Ticket Cost: $14
Ticket Purchase Point: TBD
Howard Johnson Plaza Hotel- Anaheim Resort Pick Ups: 9:30am, 11:30am, 2:30pm, 4:30 pm
Departure from Outlets: 1:00pm, 3:00pm, 8:00pm
*Shuttle operated by Lux Bus America (http://www.luxbusamerica.com)